Website Design Dublin Tips – Why is having a Website so important to my Business ?
With over 2.4 billion people online, the internet has revolutionised how we find share and use information. For businesses, a web presence has become a fundamental part of success, and therefore finding the best website designers in Dublin is key to this success.
Websites and the online tools that promote them, should be the focal point of all advertising and marketing for all businesses, big or small.
Having a good and attractive website designed by reliable web design companies has become one of the best ways to draw the attention and interest of targeted visitors nowadays. Your web site is probably the most responsive tool in your marketing tool box. The look and good design of your website play a major role in gaining exposure for your business, and generating repeat visits by customers to your website.
Best Web Design in Tallaght Dublin !! – Alias Marketing and Design's website Design Dublin team work tirelessly to create beautiful websites, with the latest technology, for many Businesses both big and small. These websites created by our professional Web Design team are not only coded to the highest standards, but our roots in Graphic Design allow us to create websites that look great also.
Our service can be tailored exactly to fit your budget, whether you require a simple one page website to direct customers to, a larger brochure site with a Blog facility and expert Search Engine Optimisation (SEO) services or an extensive E-Commerce store to sell your goods or services on. We will design and build a website to suit your budget and exact specifications.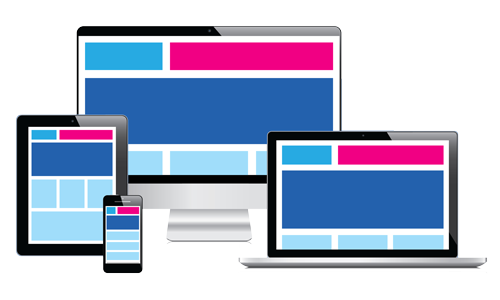 FREE RESPONSIVE DESIGN
With the recent growth in online purchasing of goods and services, mobile devices now play an important role in the online purchasing process. As a result of these changes, it is essential that your Website is fully responsive, i.e it changes size automatically to fit the screen your customer is viewing the website on.
Many Web Design and Development companies charge for this additional feature – WE DO NOT!!
All websites built by Alias Marketing and Design are fully responsive and look great on all devices.